So we have been working on the shed, trying to get it ready so I can move all our food storage into my half of the shed.  The picture below is of what we have gotten done so far.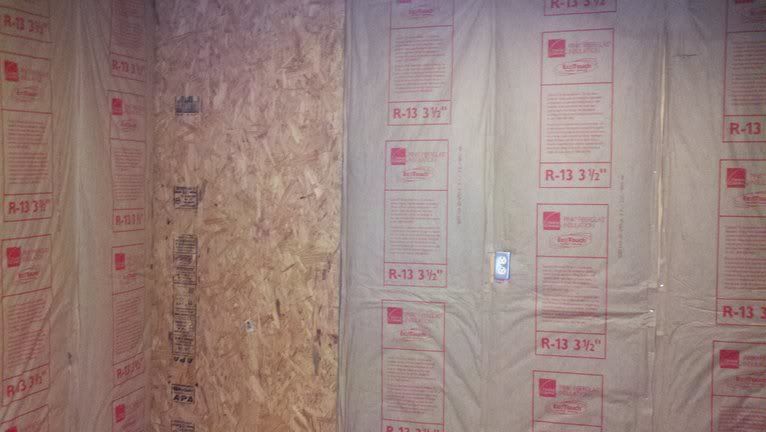 The picture below is of the shelf I got on Freecycle, I got it to help organize my side of the shed. Right now it has items on it that belong is the shop side of the shed.

The picture below is of the bookshelf that I am going to use to organize the shed.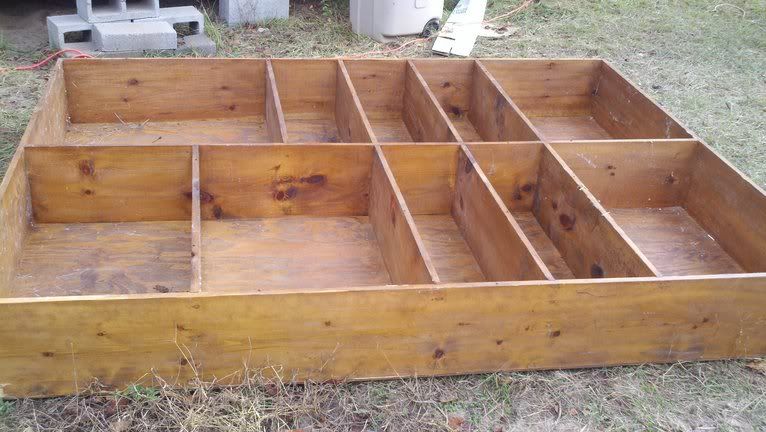 I have also been cutting down trees, trying to get my home orchard in, since most of the trees I cut down are hardwood, I have been stacking them for eventual firewood.  I wasn't sure how much wood a family our size would need so I looked it up in my food storage program.  A family of 5, needs two tons of wood per year.   I was like great!!!  How many cords of wood is that?  So I got on Google and looked it up.  Thank goodness for Google!!!!  One cord of wood weighs two tons, a cord sounds much better than a ton, it sounds almost managable.   Ok, So now your wondering what a cord of wood is.  A cord of wood is 4 ft tall, 4 ft wide and 8 ft long.   So I now need to buy more of the firewood rack things, so I have enough of them to stack the wood on.  I have enough trees cut down, that I will be able to fill rest of the rack I already have started.  I would need to cut down more trees to fill any others, but that's OK, because I have lots of trees that need to be cut down still.    I really like the 2×4 basic firewood rack kits, I found them on Amazon.com for just over $12.00, then I ended up at Walmart the other day and they had them for just over $6.00.   I need to buy three more set's, if I want to have enough to put a cord of wood on.  The picture below is 2×4 Basic firewood rack system.

The picture below is of the wood that is 5 inches in diameter or less.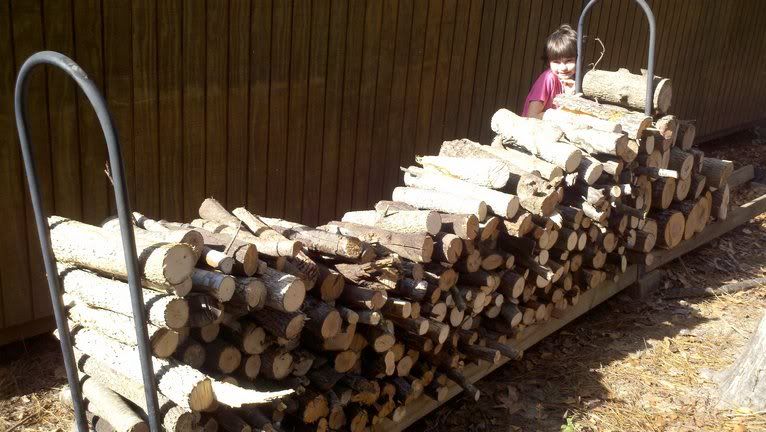 The picture below is of the wood that is 6 inches in diameter or more.